YachtBuyer Review Scoring & Ratings Explained
The YachtBuyer team has decades of collective yacht test experience, travelling the world to bring you the best new yacht reviews and news.
Each yacht tested is not only considered in its own right but also as part of a wider market, that's why we always take into account and include a yacht's rivals as part of every review.
A modern yacht is a complex machine, part vehicle, part home, part luxury item, it must deliver on several fronts to truly succeed. That's why a YachtBuyer Review breaks a yacht down into multiple parts, scoring each section separately before giving a final verdict.
Here is how we do it.
Because the modern yacht has to function in so many different ways, we test the entire boat before considering the overall verdict.
We want to see a good balance between interior comfort, deck lifestyle, build quality and, if we can include a sea trial, good performance and seakeeping.
All of the above is underpinned by a sense of value. A boat might be beautifully built, offer excellent handling and luxurious accommodation, but if it comes at a hefty price then we have to take that into consideration.
The overall score we award a yacht will take each section into account. So it is possible a seriously well-built and capable yacht with limited accommodation will score lower than one that offers a good balance of features and design.
What matters to you?
Of course, you might be interested in some areas more than others. For some buyers, interior accommodation is key, for others, build-quality and performance might matter more than interior space.
That is why we always suggest you look for high scores in the areas that matter most to you rather than simply looking at the final score.
Most of us will appreciate a sense of value for money, which is why we leave that section until last, where it can be used to position and substantiate the yacht as an overall package.
YachtBuyer Review Sections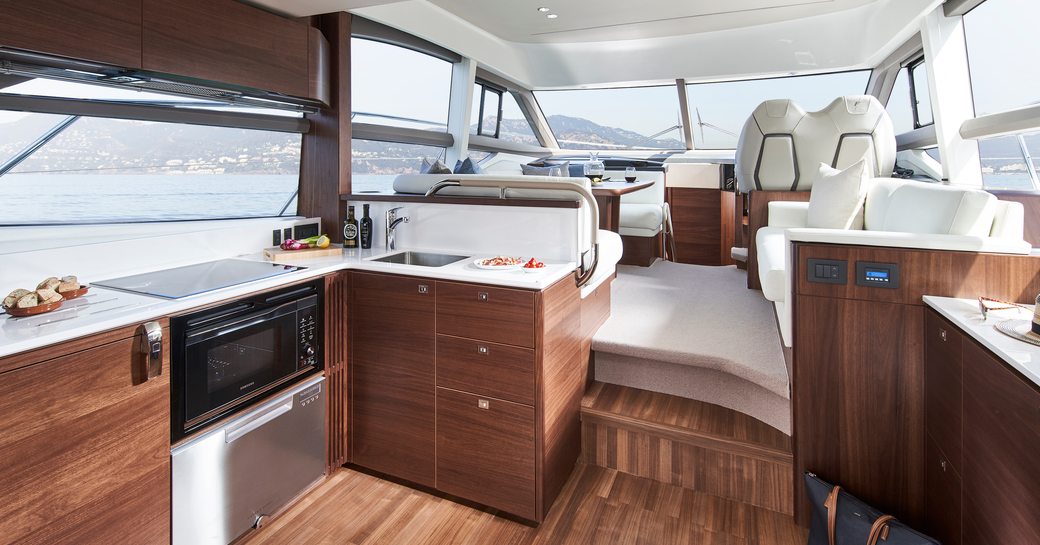 Acting as an initial and overall look at the yacht, we want to to see good uncompromised design that is safe, practical, clever and works hard for its owner.
The deck and interior layouts should allow guests to really enjoy whatever space is on offer, with as little compromise as possible. The smaller the yacht, the more we will award it for good design and proportion, while a larger yacht might be marked down for not utilising its space intelligently.
The build should be solid and cleanly delivered, both where you can see it and where you can't. Reliable and high-quality engineering and component parts must be used, especially in areas of heavy use. Ideally, we want to see specialist marine parts, not domestic.
Key features here are a good use of space, a sense of proportion, a level of finesse and consideration to the finish and a good relationship between inside and out. Importantly, we want to see some innovation, finding new ways of really enjoying a yacht's internal dimensions.
It is also important that consideration is given to how something works, not just how it looks. For example, we might expect to find lots of glass and so excellent internal light, however, with glass comes heat, so we also want to see shade and ventilation.
Helm design has improved massively in the last decade. It wasn't that long ago when you got a wheel, a throttle and a bench, now you have automotive-level console designs, supportive seats, and large multi-function display screens. But with all this tech and ergonomics we want to see good visibility, both forward and ideally to the side and aft - depending on the size of yacht.
So much emphasis is now placed on the interior that it is easy to overlook how important decks are. There are two very distinct considerations to decks - social and practical.
On the social side, this is where you get to really feel yachting life, when at rest or underway. Lots of seating, protection from the wind and prying eyes, shade and services such as wet bars and barbecues are all key. How the deck and interior work together is also important, creating more usable space.
As a work area, the crew must be able to safely carry out duties, so we want safe clean decks that are easy to move around on with no tricky steps and good outboard protection. We also want lots of grabrails and proper storage areas.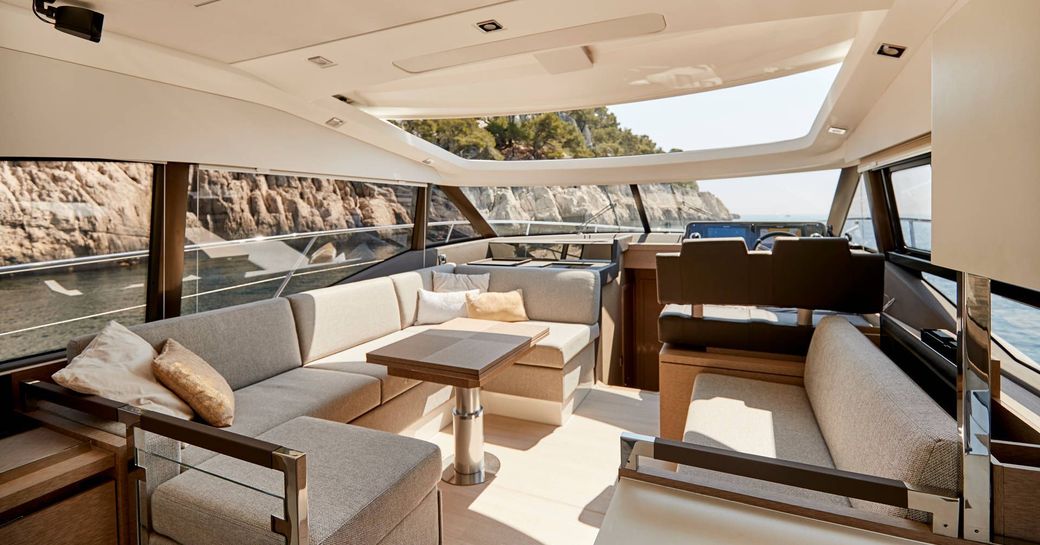 Everything pivots around value. You can forgive a yacht a few shortcomings if it gets the basics right and is excellent value for money. At the same time, a yacht that goes the extra mile, offers incredible build quality and detail, and comes with a full specification can be expected to cost more.
What we want to avoid is a sense of cost, where a value for money base price needs so many extras that it stops being good value, or at the other end, a yacht that is so comparatively expensive - regardless of its merits - that it can't be considered realistic.
YachtBuyer Scoring & Ratings
This will always relate to a score out of five, but we do allow ourselves a discretionary half a point which can be added to the overall rating if we feel the yacht in question has worked particularly hard to get it right or excelled in an important area.
As an example, a yacht might score an average of 4, but we feel that it's overall Build & Design or Value for Money warrants something extra.
The scores
Our score out-of-five system is applied to the boat and also its individual sections.
One of, if not the best example of its kind
An exceptionally high level of quality, design or ability
Maintains a constantly impressive standard
Works to the right level, with no serious faults or issues
Falls below the standard we would expect in terms of quality, design or function
Now you're armed with how we test our yacht, please visit our yacht reviews section where you will find a selection of videos from the YachtBuyer team and other yachting experts.